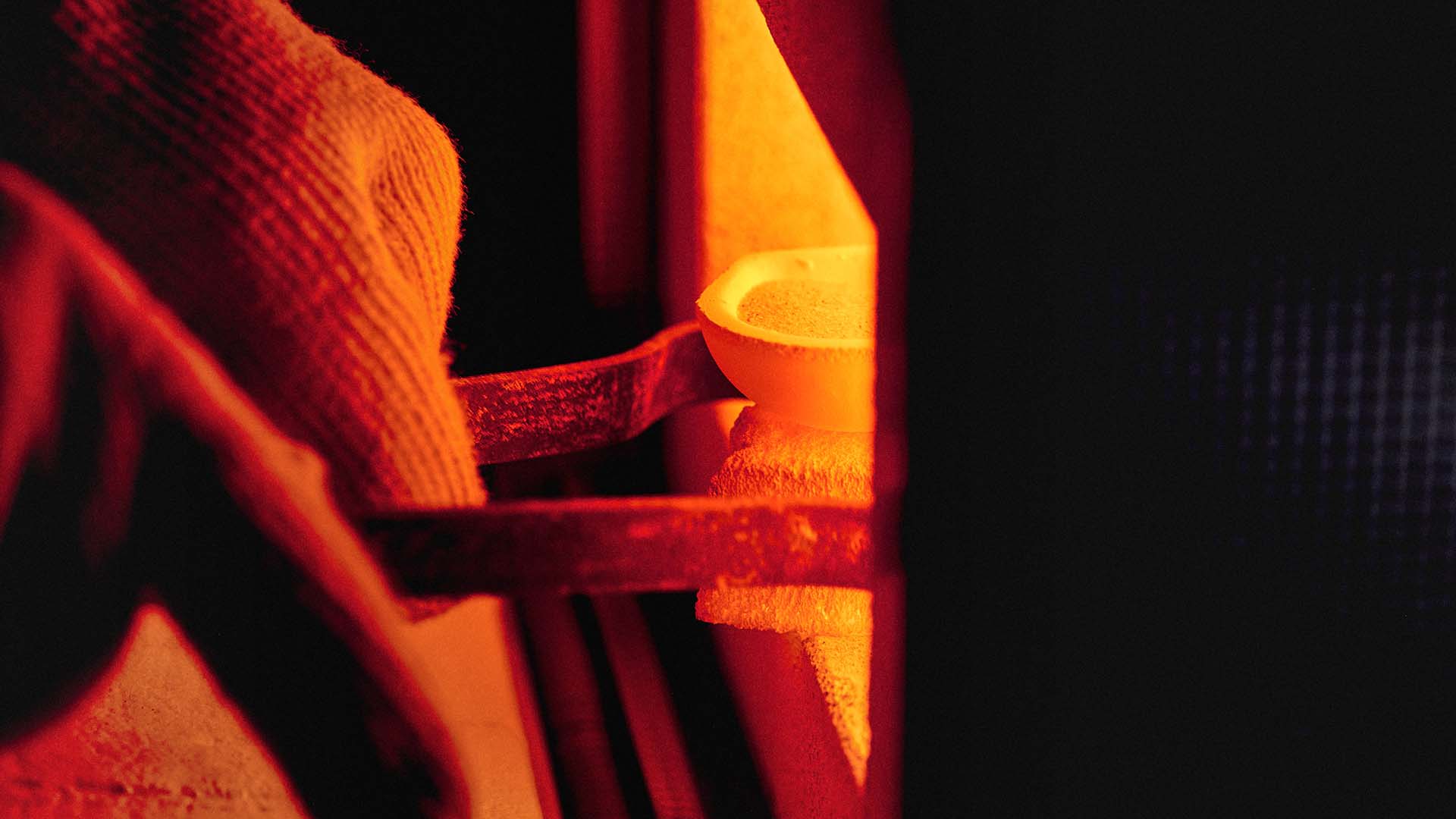 Waste sand undone
Patented by Resand, the modular sand reclaimer changes how the world thinks about regenerated sand.
Foundries can use sand again and again, reducing the need for virgin sand, a scarce natural resource. The need of new sand is marginal, and the need for sand transportation is also cut down.
Your regenerated sand can be turned from waste into your important asset.


How the modular sand reclaimer works
Modular sand reclaimer takes used sand and processes it through two drums to make it ready to be used again. The used sand is cleaned of binder residues and other impurities with heat treatment. After that the impurities are separated, and the regenerated sand is cooled down for reuse. The reclaimer can clean 2-4 tonnes per hour, making sure there's always regenerated sand available when you need it.

A proven solution that is better than traditional technologies
The Resand® modular sand reclaimer treats the used sand in a thermo-mechanical regeneration process to be used at the foundry. The process combines elements of high-temperature treatment, mechanical polishing of the sand grains, and dedusting of the cleaned sand.
Sand reclaiming is an important part of sustainable foundry practices and will be increasingly common in the industry. The reclaimer has been proven to be able to regenerate approximately 95% of the used sand.
Quality equal to virgin sand
Thermal regeneration removes binder residues and other impurities making it possible for the regeneration process to improve the quality of the sand.
The regenerated sand has already reached a 95% level of mold strength compared to virgin sand, making regenerated sand one of the few things in the world, where used is as good as new.
Cut down costs long-term
Disposing of sand keeps getting more costly, and tightening regulation makes it challenging. We need to stop the madness in wasting sand.
Our solution: regenerating sand and putting it to use again and again directly at the foundries.
Regenerating used sand can reduce sand related costs by 10-20% on an annual basis. No major investments for equipment. Start saving from day one.
Regenerating used sand is a true climate act in many ways
Foundries could recycle 100% of the waste sand and eventually 95% of the waste sand could be reused (5% losses in the form of dust) - if they just knew how. The Resand® can solve that, but that is not all.
The cumulative emissions reduction potential over 10 years for a single reclaimer is approximately 2.8kt of CO2-equivalent.
When reclaimed sand is put to use, the need for transportation-related emissions cuts down significantly, with approximately 25 kg/CO2/ton of reclaimed sand.
Environmental benefits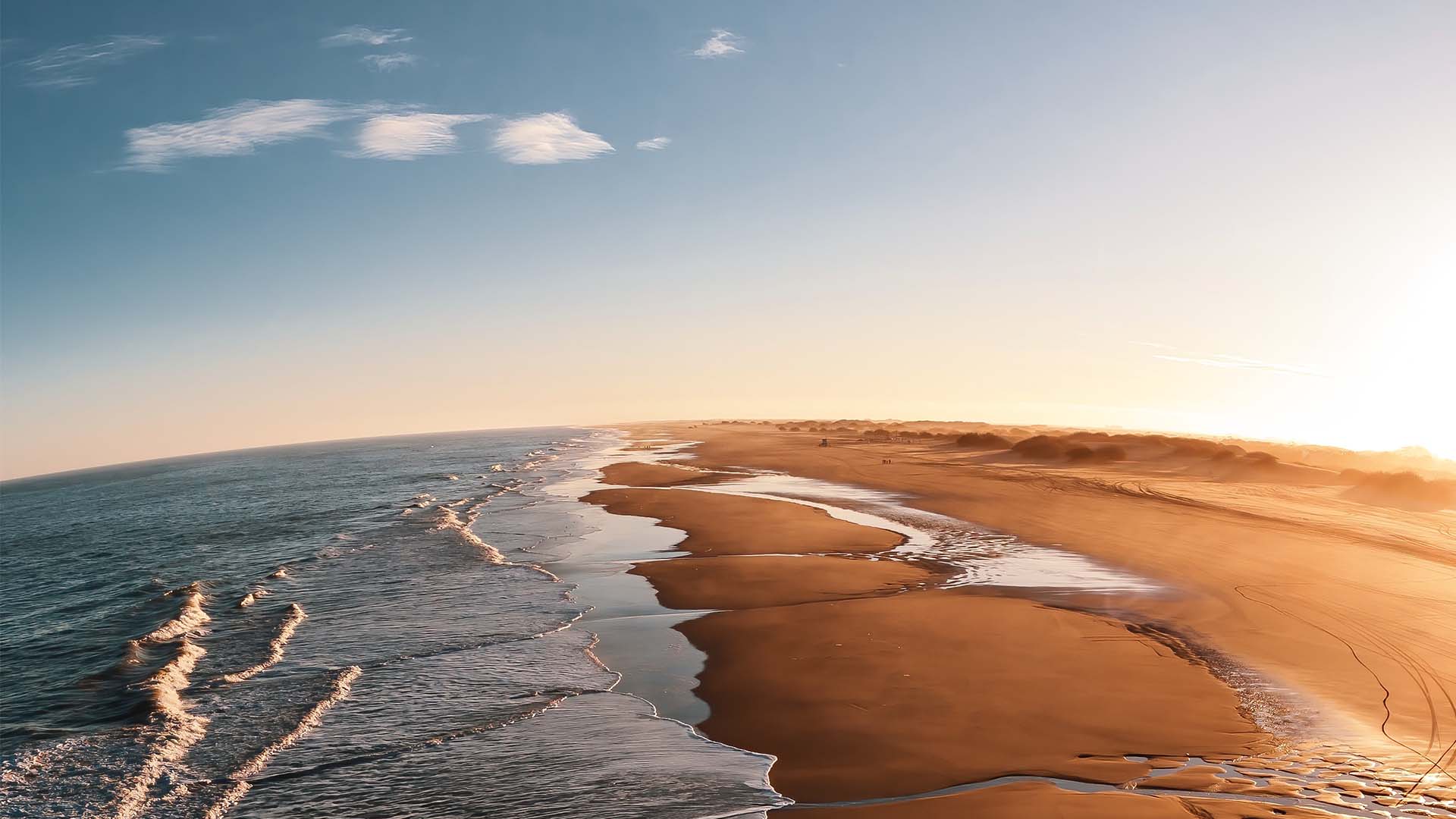 Selling process
step by step
Get in touch with Resand
If you represent a foundry in Europe and would like to stop wasting sand and significantly cut down costs and emissions, this is your sign to explore further and get in touch with us. All our contact information can be found on our contact page.
Getting in contact with us
We're happy to talk with you and understand your challenge. Our local representatives are based in Finland, Germany, Spain and France. A visit to our service center in Nuutajärvi, Finland, is also a great way to learn about our Finnish heritage.
Test modular sand reclaimer yourself
The quality of regenerated sand is similar to virgin sand, and often the quality is even better. That can seem too good to be true, and that's why you're welcome to come and test how our solution works and how your used sand can be regenerated to be reused again and again.
Reclaimer is up and running
You are now ready so start using your used sand. Modular sand reclaimer is now located at your foundry for five years per your contract term. Imagine how much you can save in transportation and sand costs. The availability of sand is secured.
Help whenever you need it
Our service team is available should the need arise. We promise 5 hours reaction time of our service team.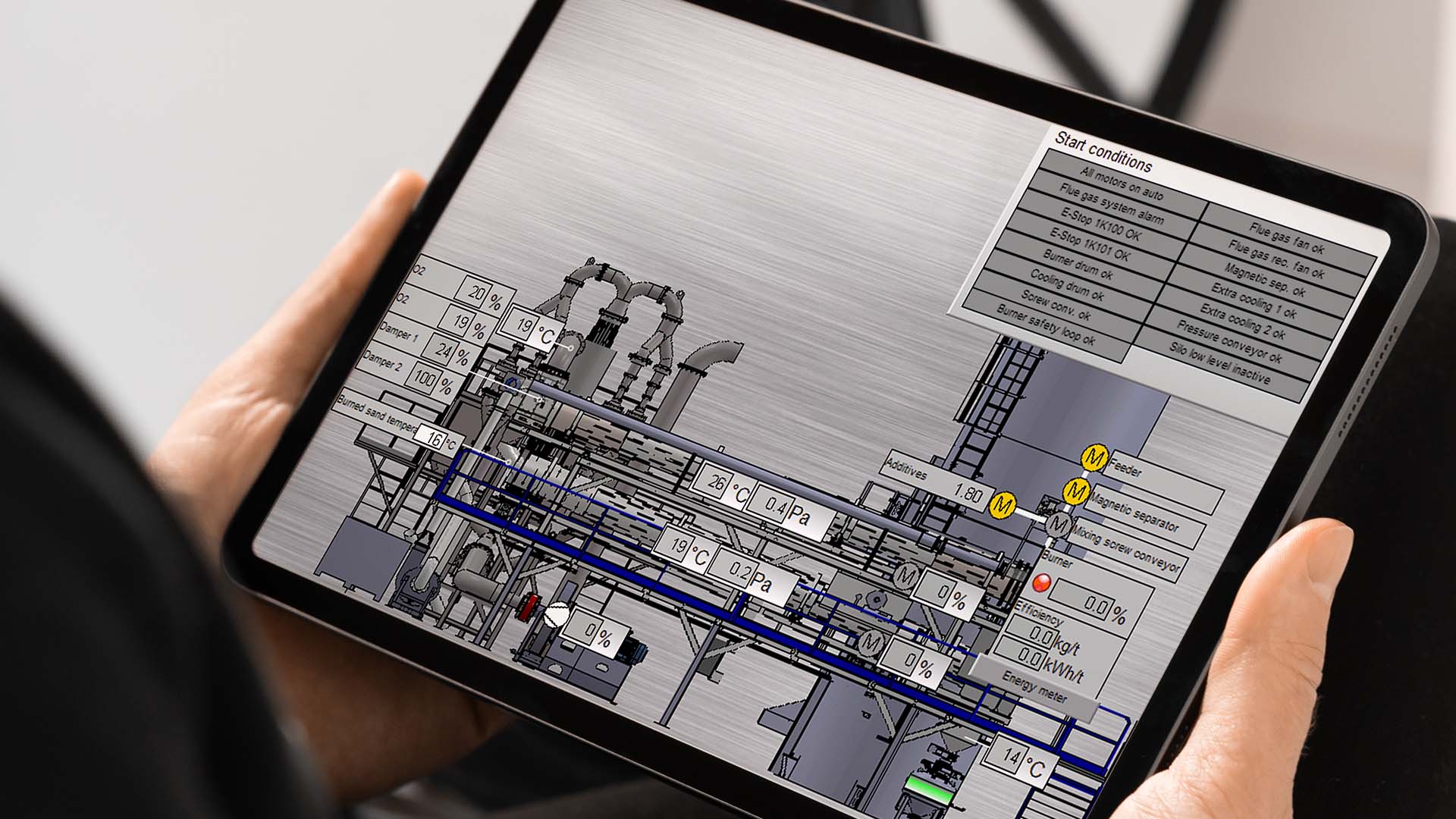 Regenerating sand as a service
High-quality regenerated sand to foundries as a service, without big investments or maintenance requirements. Resand delivers the modular sand reclaimer directly to the foundry and takes care of training, support, and maintenance so that you can focus on what you do best - using the sand and producing castings.
It's time to stop wasting sand.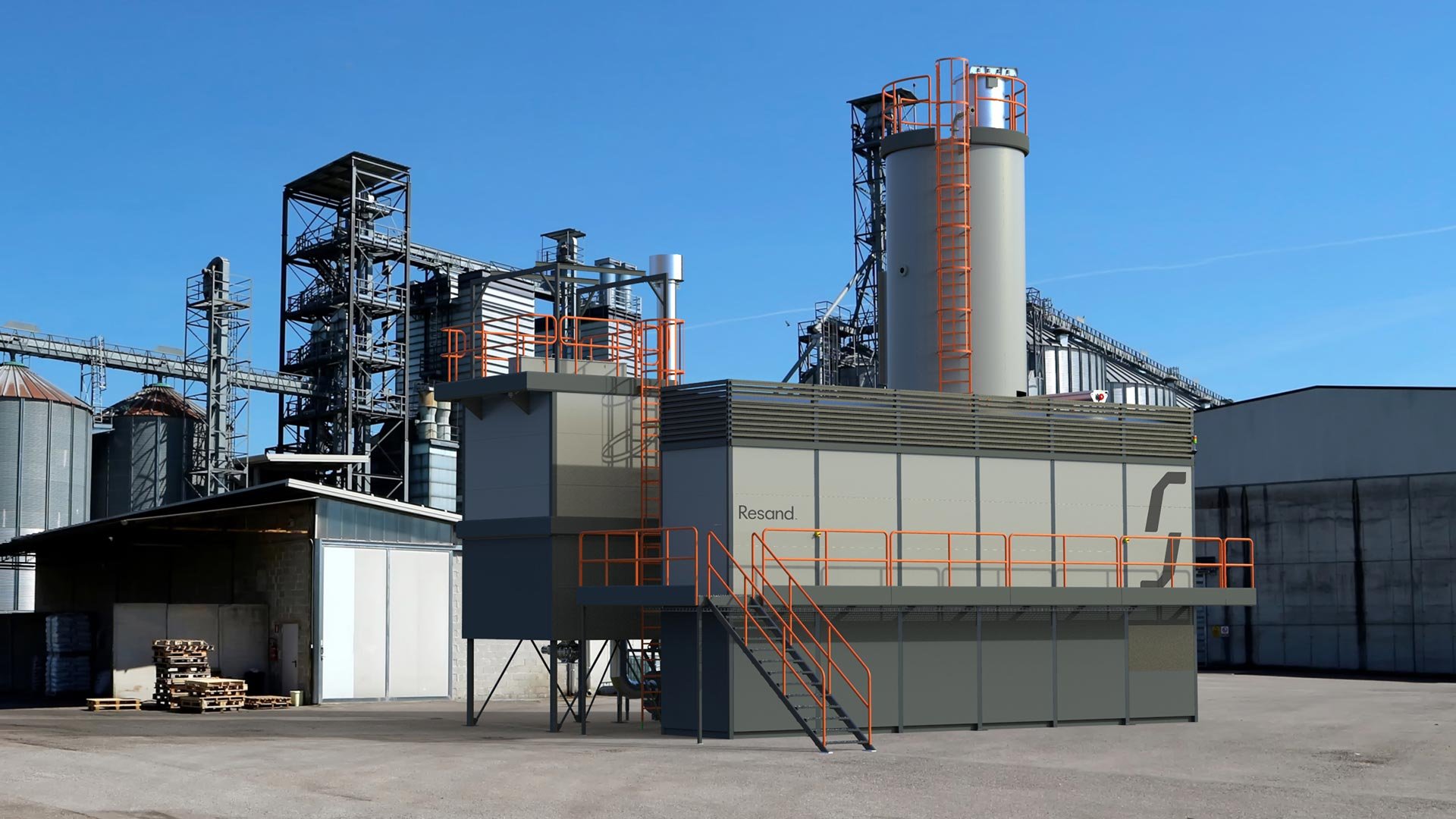 Available sand always on location
The Resand® unit is located directly at the foundry, cutting down any need for transporting sand between deposit, foundries, and landfill. The reclaimer can clean 2-4 tonnes of sand per hour, making sure there's always reclaimed sand available when you need it.
No capital investment, no mad disposal prices
Regenerating used sand and keeping it in circulation should be as easy as possible. That is why no major capital investments are needed to start working with Resand®. With the Resand® model, customers get to start saving from day one of operation without major investments in equipment.
Contact us to learn more
If you would like to stop wasting sand - and significantly cut down costs and emissions, this is your sign to explore further and get in touch with us.
All our contact information can be found on our contact page.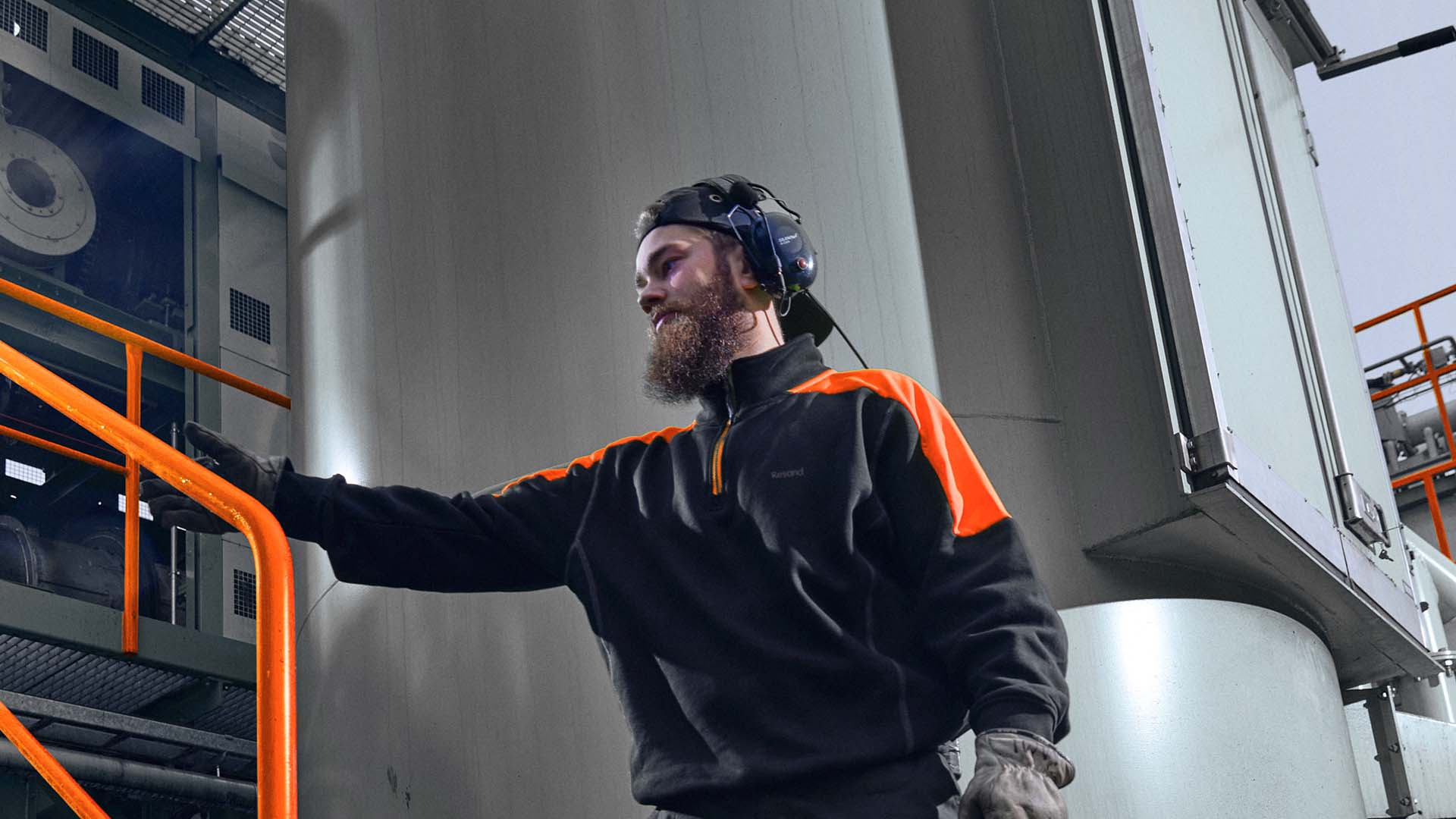 Is it possible to buy the Resand® reclaimer?
No, the unit is not available for purchase. Based on the latest available process data and findings, the Resand® optimises and improves ongoing processes and thus development flows directly into the installed systems. This ensures that the customer always gets the best possible result.
What does the SaaS business model look like?
The Sand-as-a-Service business model offers numerous advantages for the customer. No or very little capital commitment is required from the customer, as the unit is provided and operated by the Resand. The customer pays by usage of the unit. Almost no capital or personnel commitment for operation and maintenance from the customer's side. The unit and process parameters are continuously analysed and monitored remotely. Any necessary inspection and maintenance work is carried out by qualified personnel directly from the local service centre, and any necessary replacement parts are also included. This does not incur any costs for the customer. In summary: The Resand takes care of the unit and The customer is responsible for daily and weekly inspections and can concentrate on its core process, the foundry operations.
How does the Resand® process work?
The regeneration process is the result of years of intensive research. The patented process consists of an innovative technology, consisting of a 2-stage rotary kiln in combination with a special process control. The combination of a thermo-mechanical treatment and process control makes extraordinary process results possible.
What do I save by using the Resand® unit?
With the Resand® model customers usually save between 10–20% in sand-related costs compared to the use of virgin sand. In addition, the costly disposal of used sand is no longer necessary. Reclaiming used sand and keeping it in circulation can cut down CO₂ emissions by up to 80%. At the same time, the foundry's competitiveness increases due to a significantly lower CO₂ footprint of the foundry product and a significantly better evaluation within the CO₂ supplier rating. With the Resand™, your company contributes significantly to the reduction of the CO₂ supply chain.